Stockings for Soldiers 2020 Collection Event
Updated: Nov 11, 2020
Wednesday, November 11, 2020
4:00 PM - 6:30 PM - Rain or Shine, this is a drive-thru event
UFCW 1776 (parking lot), 3031 Walton Road, Plymouth Meeting, PA 19462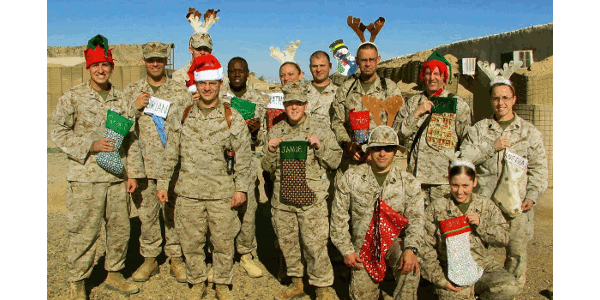 Help us once again to brighten up the holiday season for our troops serving overseas. We are excited to host this collection for the Stockings for Soldiers organization.
We are collecting the following items:
Letters of appreciation from children

Small candy (including leftover Halloween candy)

Small (8 oz. or less) individually-packaged meals: tuna, lasagne, beef-a-roni

Granola/fruit bars

Cookies/nuts/trail mix

Flavored drink mixes

Beef jerky

Ramen noodle soup

Small individually packaged meals

Toothbrushes

Toothpaste

Crew socks, Moleskin

ChapStick

Razors

Baby wipes

Gum

Foot powder

Sunblock

Paperback books

DVDs, movies and music CDs

Pocket games and puzzles

Hand/foot warmers

Fly swatters

Crossword, sudoku puzzles

Beanie babies
Small, individual-sized packaging is preferred.
No hand sanitizer, aerosol cans or bars of soap please.